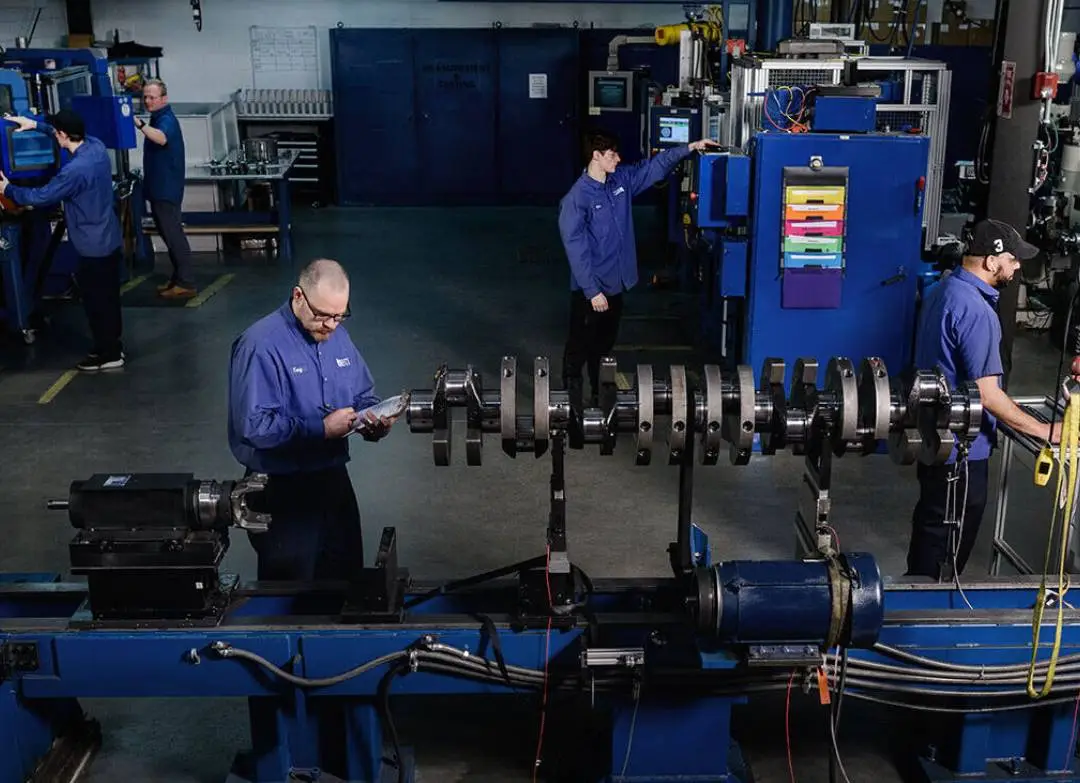 Measurement and Testing Services
From field services to in-house balancing, we can help you ensure product conformance and quality.
In-House Services
Non-destructive testing
Balancing
Gauging
Crack Detection
and more…
Field Services
Machine Calibrations & Certifications
Aftermarket Retrofits & Retools
Electronics Retrofits
Preventative Maintenance
and more…
In-house measurement and testing services
We can assist with everything from prototype balancing and gauging to product evaluation and master certification. Our team can scale to 24-hour production and handle the quality control required to ensure success.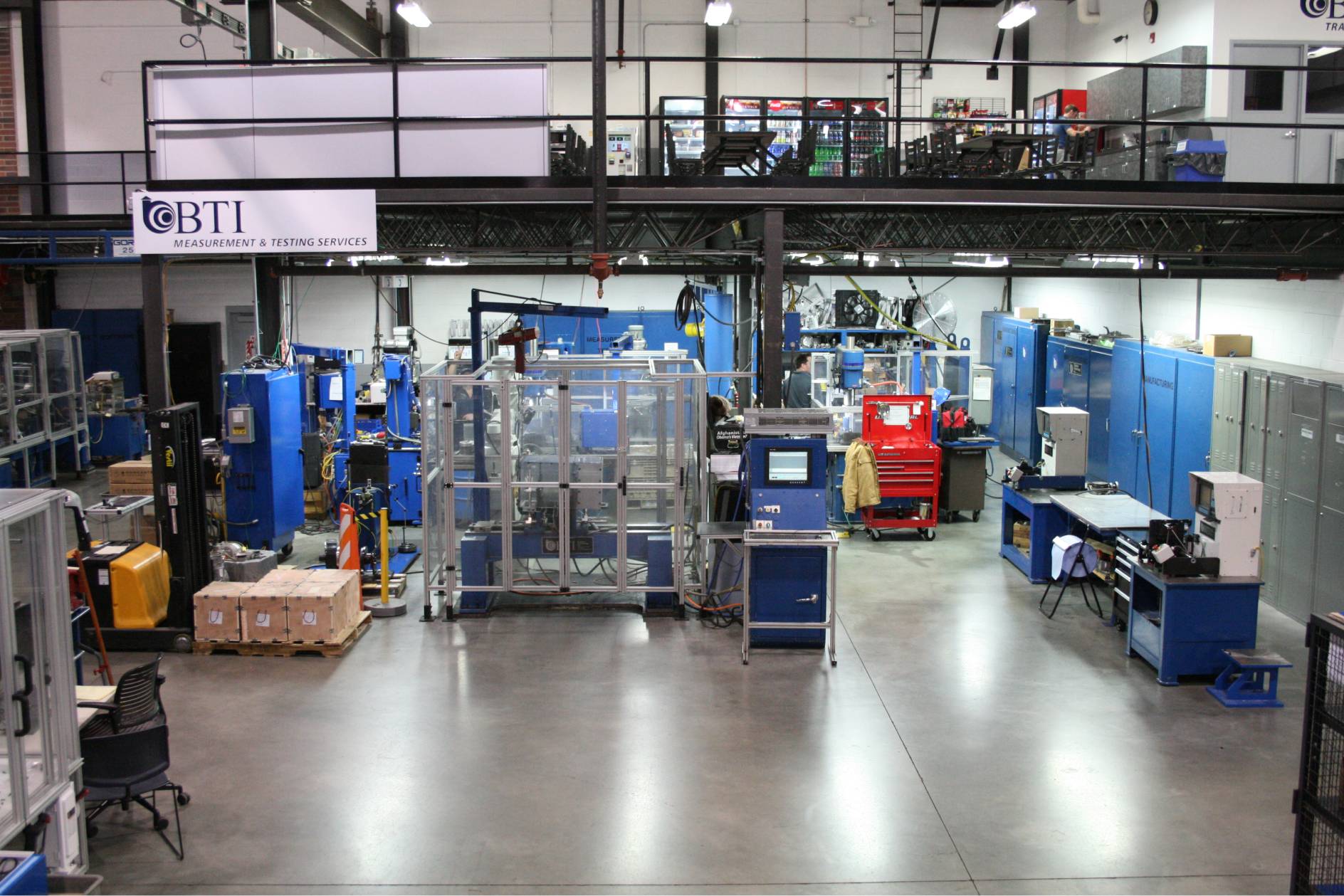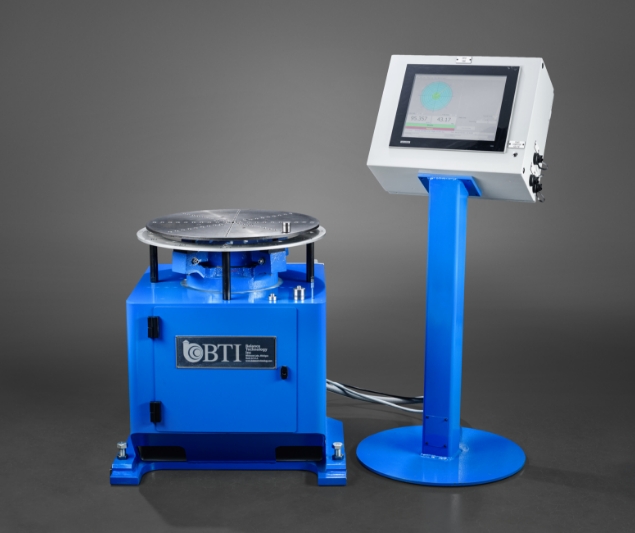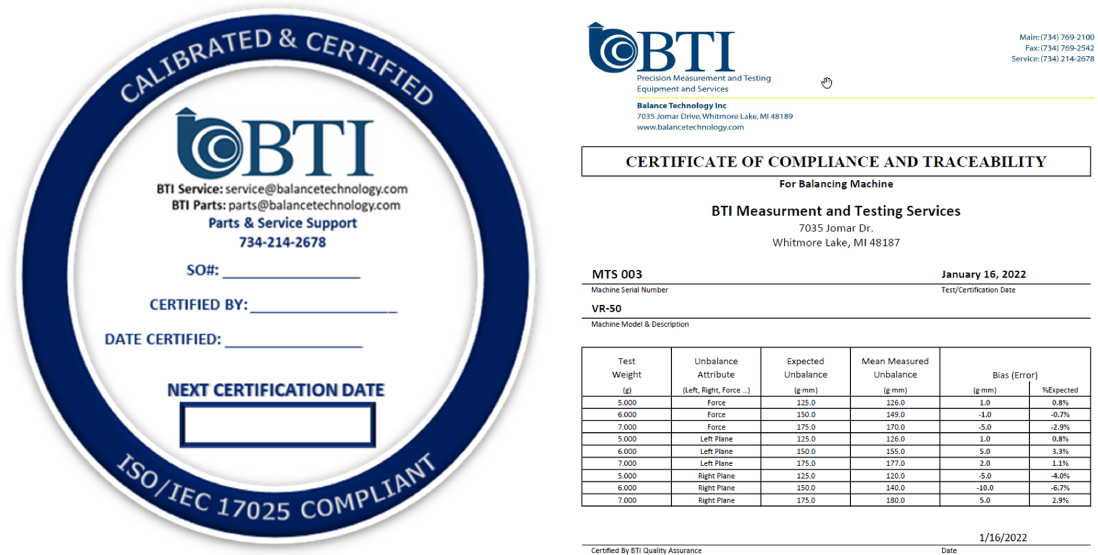 ISO 17025 field certifications and calibrations
High-quality machine calibrations and certifications start with dialogue and discussion about the products being measured and the master rotor used to certify the gauge.
Machine Certification and Calibration
Our team will calculate measurement bias associated with the gauge, enabling product quality assurance.
Master Rotor Certification
BTI Laboratories will execute a dimensional certification and a residual unbalance certification ensuring that the rotor is appropiate to conduct a balance machine calibration.
Calibration Weights
Our standard practice calls for use of three NIST traceable calibration weights during the course of our machine certifications. This ensures the machine is linear and accurate across the range of incoming unbalance.
Computer & PLC Retrofits
No matter the brand, BTI will replace your existing computer with a new, industrial BTI computer. Basic and complex solutions are available for any field installation request.
Additionally, we offer Programmable Logic Controller upgrades, delivering advanced control software to meet the most demanding applications and specifications. We have broad experience with different brand controllers including Rockwell Automation and Siemens.
parts, service, and repair
The Parts Department at BTI is here to serve, our service starts with effective Material Resource Planning driven by historical demands and forecasting of wear items. The Service Department is on call around the clock ready to deploy to the field when called. Our Repair business leverages the in-house manufacturing and assembly capabilities of the BTI Capital Equipment organization. Ship us a spindle, an electronic assembly, or other products and we will attempt to repair the item here at BTI.
Providing Parts & Service Worldwide
Robust Parts Inventory
Over 11,000 Items in our Inventory Master with Automated Stocking Levels driven by calculated Material Resource Plans.
Remote Diagnostics
All BTI equipment is equipped with TeamViewer for remote access and remote control capabilities. If security protocols disable TeamViewer, we can diagnose issues over the phone or via video conferencing.
Emergency Parts
The BTI Machine Shop and the BTI Electronics Shop will work around the clock to fulfill demand for emergency parts.
24-Hour Emergency Hotline
Our 24 hour service help line, 734-214-2678, is rotated amongst our BTI Service Technicians cell phones. You will reach a real BTI Service Team member that can help solve technical issues.
Field Service & Maintenance
Field service and regular maintenance is critical to machine uptime. Our Team will deploy to your facility for support.
Aftermarket Retools & Refurbishment
BTI Engineering and BTI Field Service will Team up to repurpose your existing equipment. We can do everything from a complete rebuild to new Work Holding Tooling.
Have a challenge you can't solve? We can help.
Our team of Measurement and Testing experts have over 50 years of experience. Give us a call and we'll walk through your problem and how best to solve it.
you can trust us to deliver, quickly and responsively
We understand that successful Test and Measurement projects can lead to positive business outcomes. We are willing and able to react with speed in the pursuit of customer objectives
We have the expertise and team to solve any problem
Our science is multidisciplinary and involves a crossfunction team: Mechanical Engineering, Tolerancing Stackups, Electrical Circuit Design, Rotor Dynamics, Software Engineering, Electrical Instrumentation Development, and more. Measurement System Analysis is the final component, confirming repeatability and accuracy.
About Balance Technology, Inc
Headquartered near Ann Arbor, Michigan (USA), Balance Technology Inc. (BTI) is a thriving precision measurement and testing company with a strong domestic and international presence.
Since 1968, our company has set the standard in industrial precision measurement and testing. We specialize in custom-built, combination machines designed to meet your exact specifications, including: Combination Equipment, Balancers, Crack Detection Systems, Dimensional Gages, End of Line Testers, Final Assembly Equipment, Surface Measurement Systems, and more.
Our BTI Services organization can help with everything from field services to in-house test and measurement. Our remote diagnostic capabilities and global reach enable us to provide 24/7 service to clients worldwide.
Featured Clients and Projects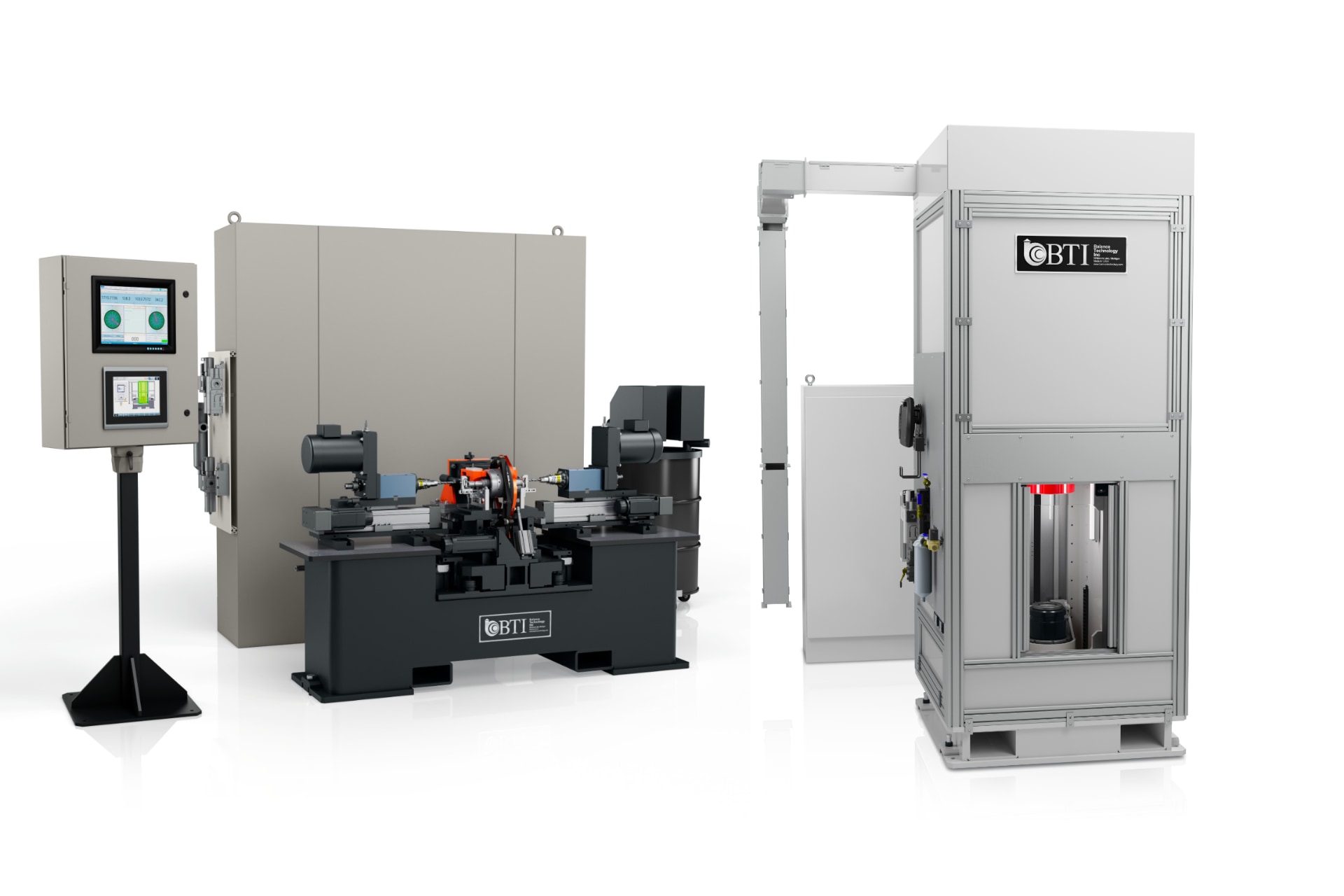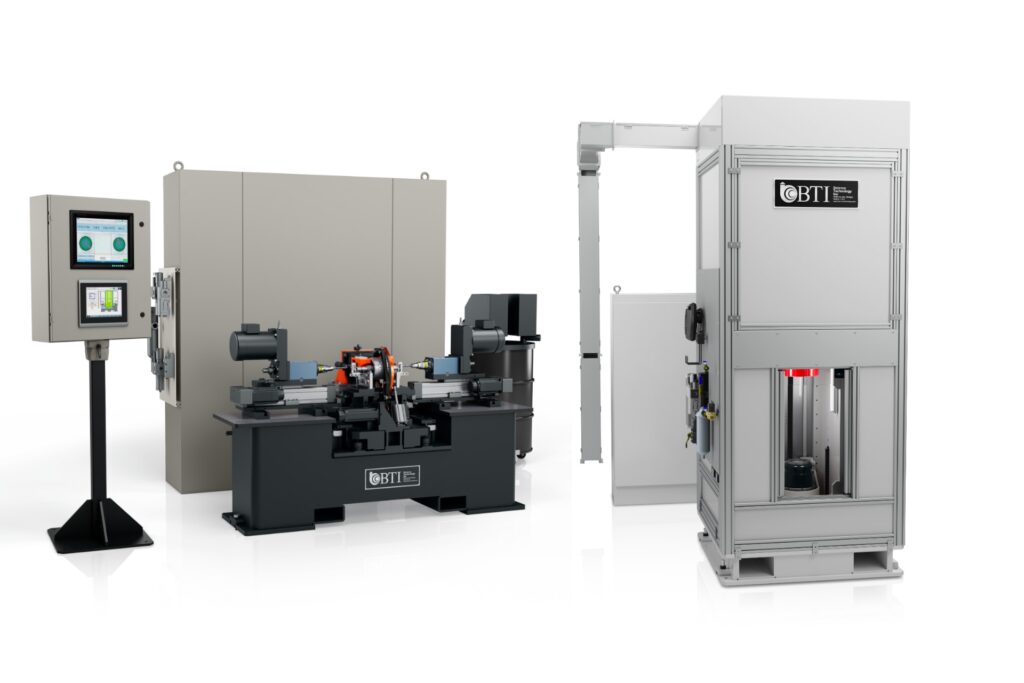 Electric Vehicle Solutions
Designed for Electric Vehicle Permanent Magnet or Induction Motors. High-Speed Spinning and Balancing solutions will mimic in application conditions and produce high quality rotors.
Prototype Testing, Research & Development
Our in-house measurement and testing group will provide the data inputs to design high quality products. Additionally, the in-house measurement and testing will improve the design and performance of Capital Equipment.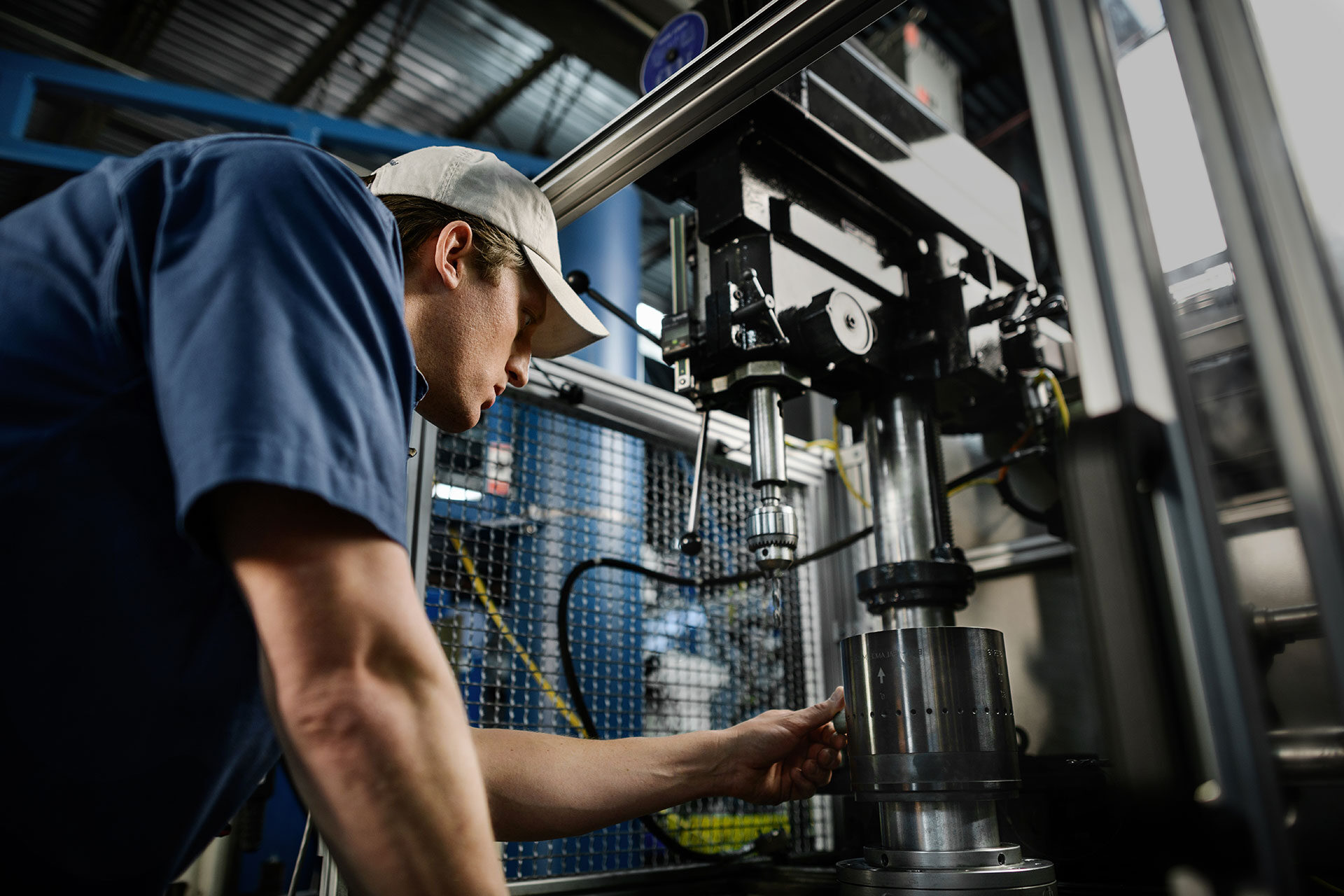 In-House Balancing Production
The Customer was supporting end of life automotive components and needed more balancing capacity. During the New Equipment proposal process, our Team agreed to run the production volumes needed to maintain market demand.
Contract Measurement & Testing
BTI M&T Services Tooled up an existing Vertical Balancing Machine to handle the customer parts. We adjusted the software to include correction mapping into the semi-automatic machine. BTI M&T Services was running customer parts within 3 weeks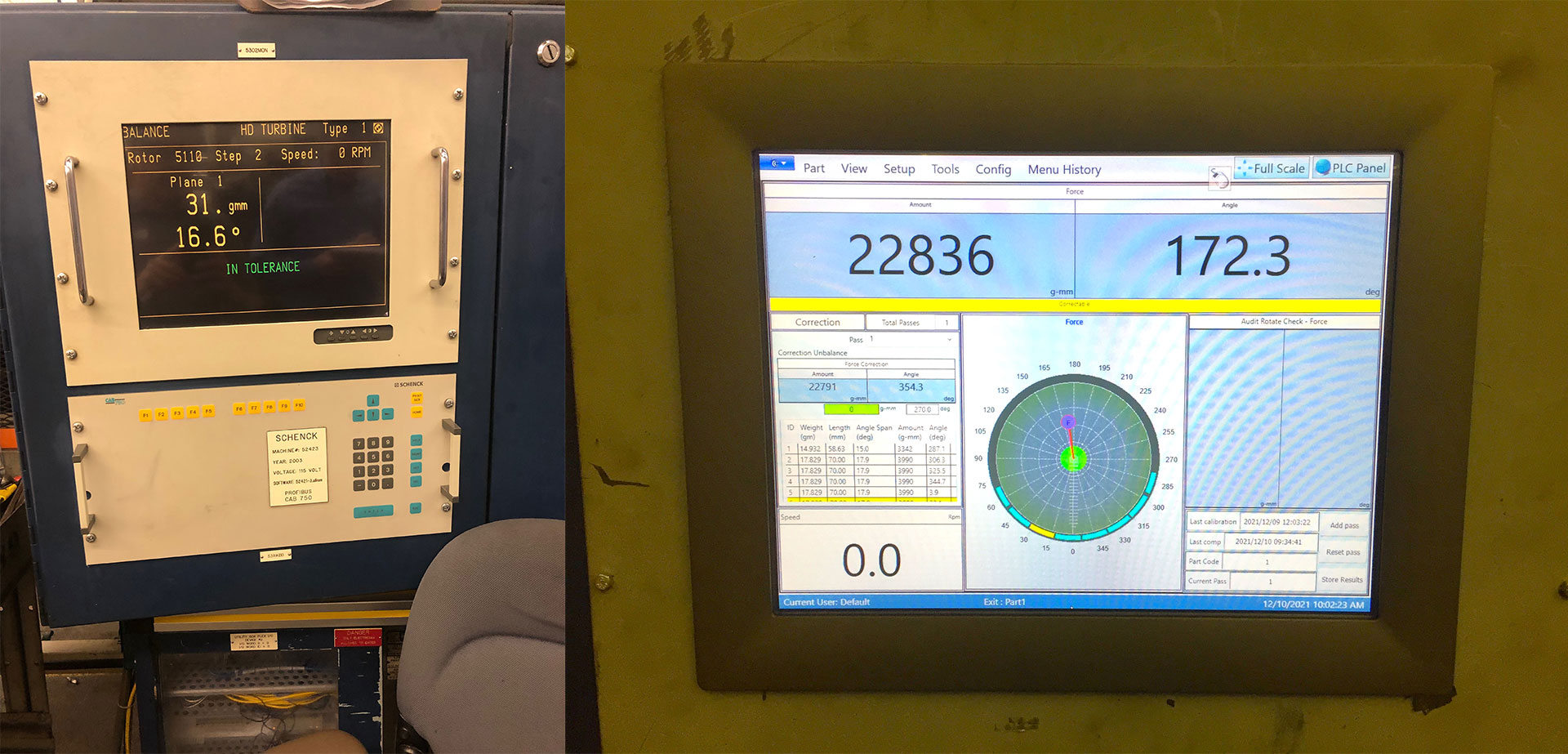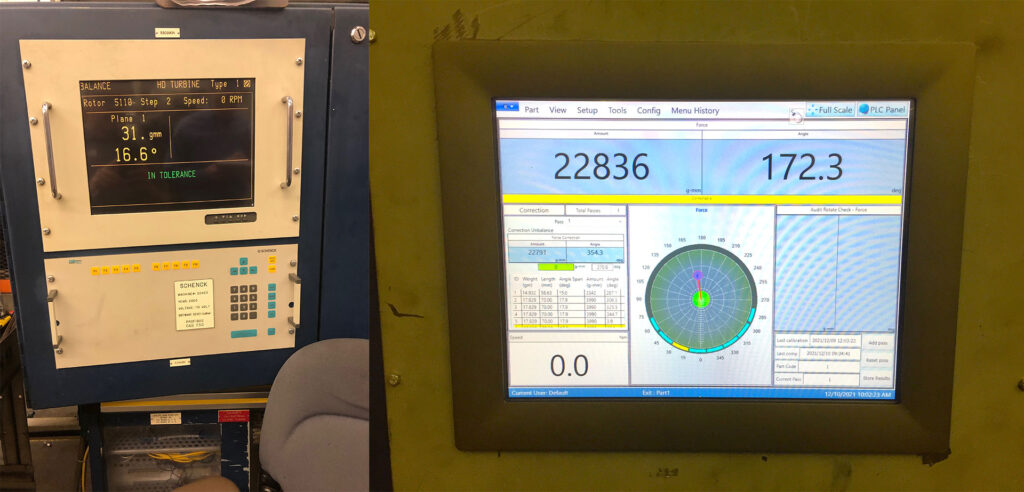 Field Computer & PLC Retrofit
Competitor Balance Machine PC Retrofit, Fully Automatic vertical balancer with welding unbalance correction. 300 Hours of field service support to execute a large PC & PLC field retrofit.
Retooling & Upgrades
Most Electronics, Motors, and Instrumentation were completely overhauled / replaced. The Customer ended up with essentially a new machine at half the price and half the lead time.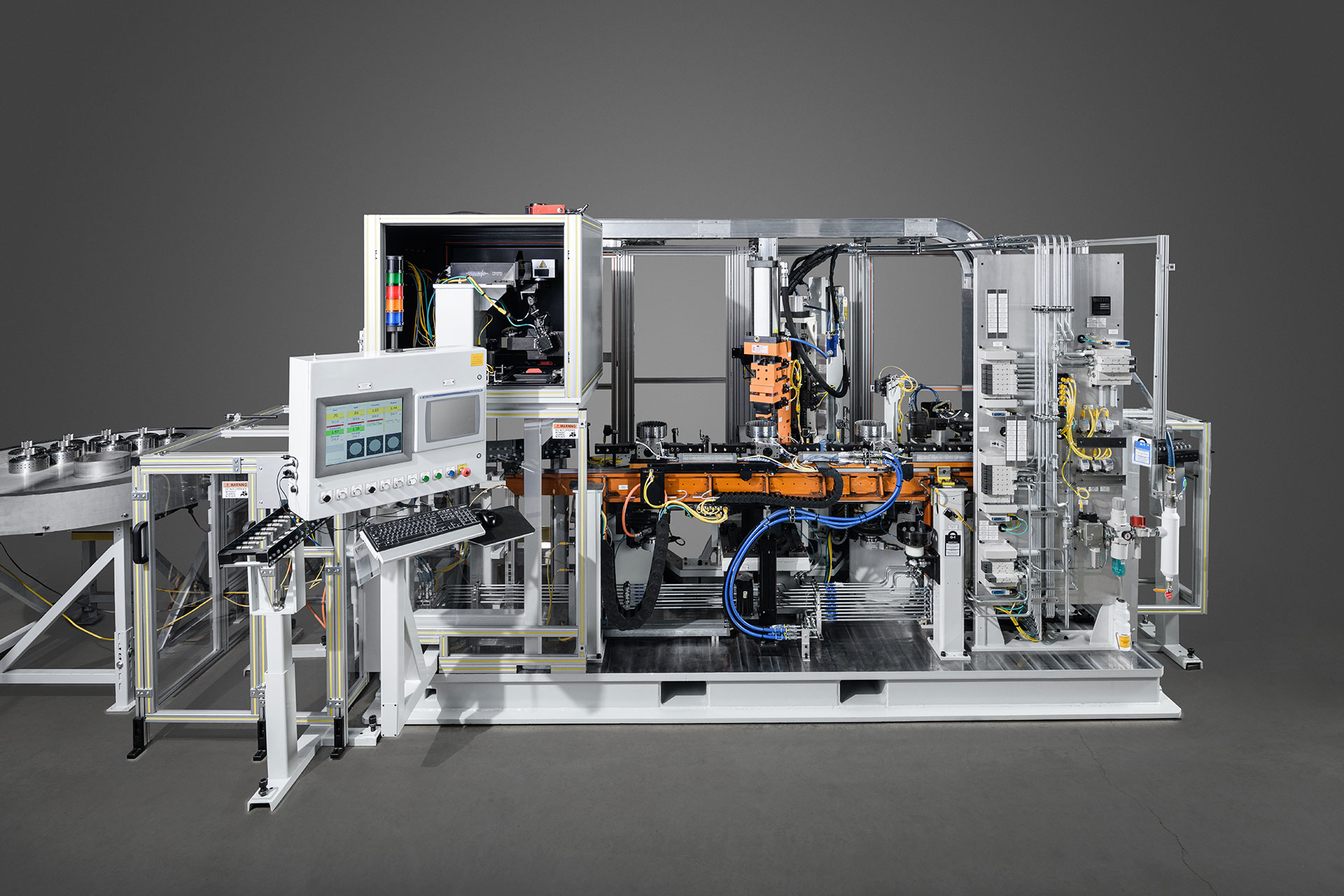 6 Station Balancer
Made for balancing high volume automotive transmission components. Punching application for unbalance correction method, laser etching, and vision system for barcode tracking.
Accuracy & Linearity
A 3x4x3 accuracy and linearity test was conducted for each plane. Testing was performed with the balance master. Average errors less than 1.2%. These results satisfy the requirement average error ≤ 10% of expected value for unbalance values larger than the unbalance tolerance. The largest individual error was 2.6% at the measure station.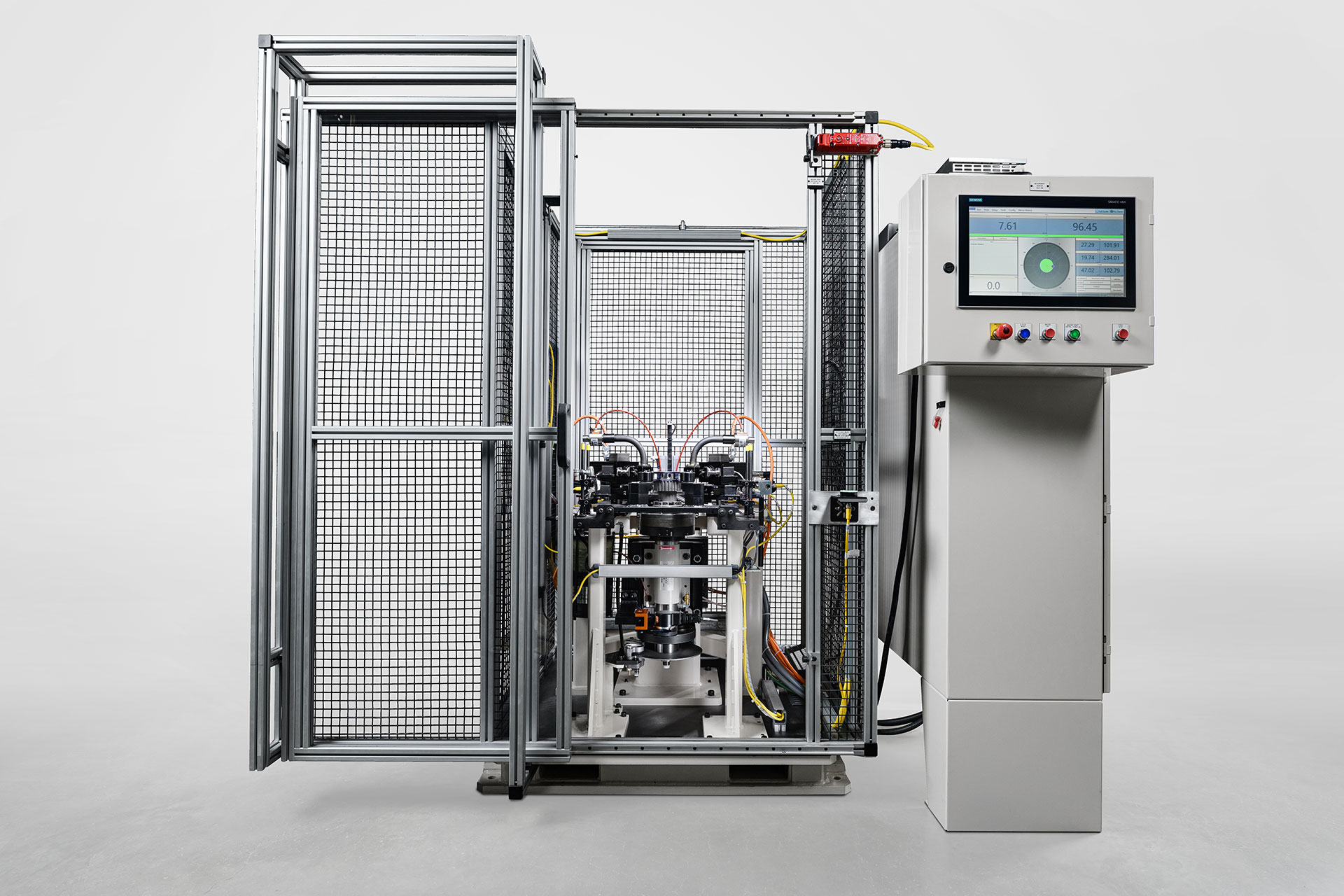 Vertical Balancer with Drill Correction
Semi-Automatic Vertical Balancer with Air Actuated Work Holding Tooling. Drilling Application for unbalance correction method.
Repeatability – Type 1, Master Parts
Three 30-sample studies were performed using the Master Parts. Results for Study Variation, SV = 5.15σ are ≤ 10% of tolerance.
Solve your balancing needs fast
Need help balancing parts? Balancing machine need to be serviced or repaired? Need to order parts? Regardless of your problem, BTI can solve it quickly and completely.